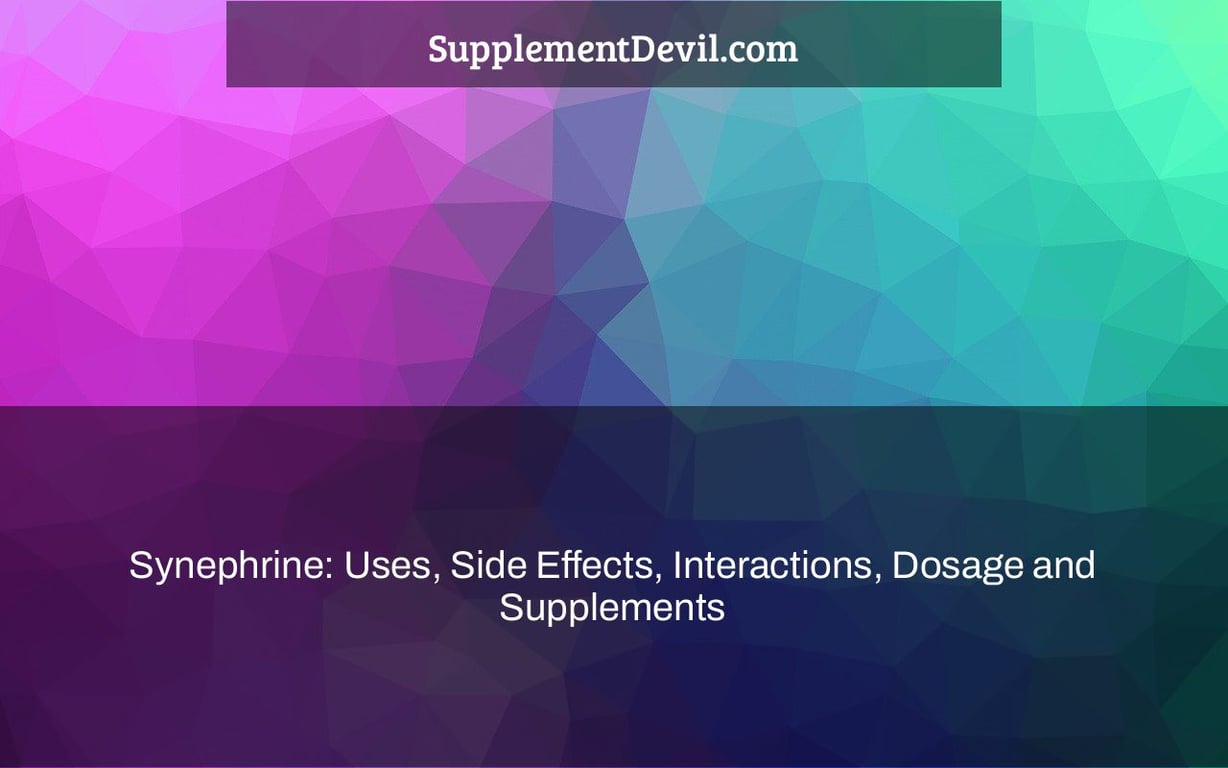 Synephrine: Uses, Side Effects, Interactions, Dosage and Supplements
Synephrine is a nootropic stimulant found in citrus plants. It has been used medicinally for centuries, with recent research showing that it may aid memory and focus by increasing blood flow to the brain.
Synephrine is a chemical compound that has been used for decades to help with weight loss. It has been shown to be effective in helping with weight loss and increasing metabolism. However, there are some side effects associated with its use. Read more in detail here: synephrine side effects.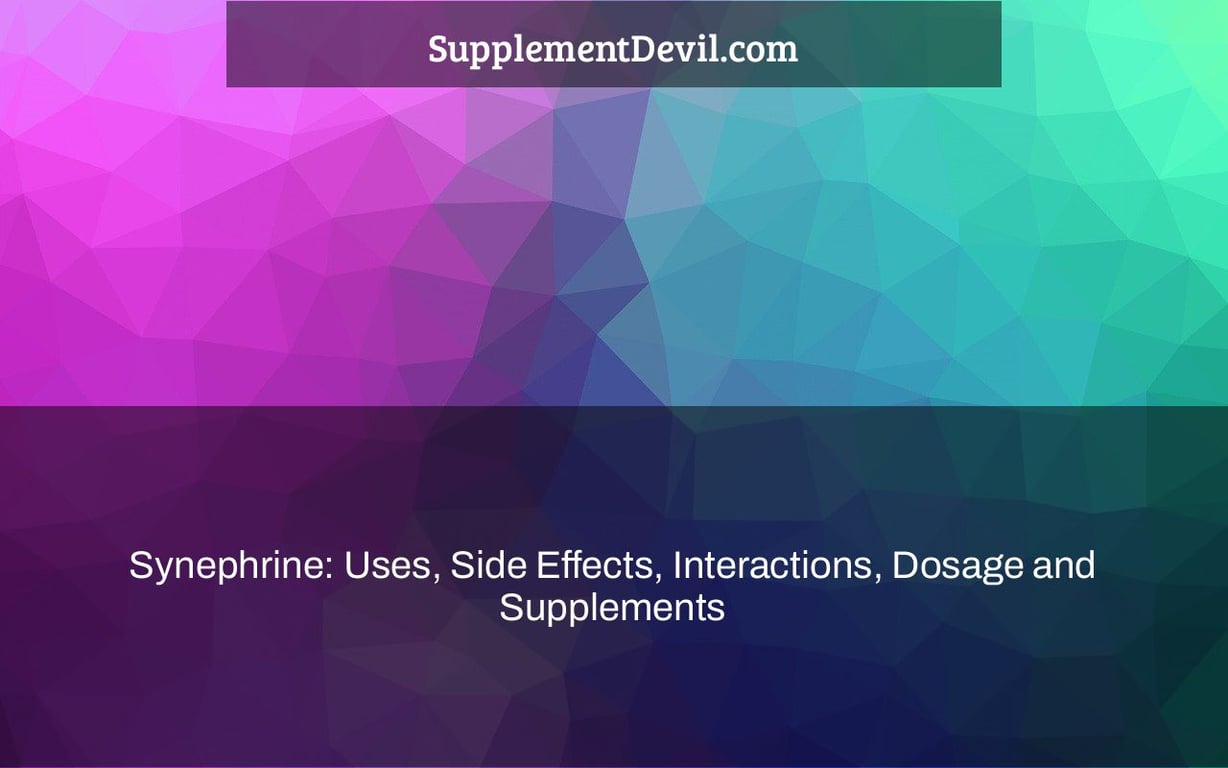 Synephrine is a fat-burning alkaloid that is widely found in supplements. Because it is found naturally in various citrus fruits, it is frequently referred to as "Bitter Orange Extract." It was employed in traditional Chinese medicine and seems to be a less strong version of Ephedrine nowadays.
Synephrine, when taken before an exercise, has been shown to boost fat oxidation. That's probably why Synephrine is found in so many thermogenics. It may also be included in pre-workout supplements, since at least one research has shown that it helps with muscular endurance (alone and when combined with caffeine).
If you're going to use Synephrine, be sure your diet and exercise are in order. This may only be of little assistance.
Synephrine is commonly found in combination with other fat-burning substances, although it may also be taken on its own. Caffeine has been the subject of some study, with promising findings. Grains of Paradise, Hordenine, TeaCrine, Caffeine, and Yohimbine HCl are some of the additional compounds found in Synephrine.
When Synephrine and Caffeine are mixed, the risk of high blood pressure, fainting, heart attack, stroke, and other serious adverse effects increases.
Some individuals may get headaches, migraines, or cluster headaches as a result of it.
To begin, double-check the label of any supplement that contains Synephrine. Check to see what it is standardized for if it is branded as "Bitter Orange Extract." If the label states 100mg of Bitter Orange Extract and it's standardized for 25% Synephrine, it indicates each dose contains 25mg of Synephrine. 
According to one human research, 50mg of Synephrine increases your resting metabolic rate without raising your blood pressure. Synephrine is recommended in doses of 30-50 mg.
Synephrine is included in the following products at the necessary dose and is suggested as a supplement for:
Watch This Video-
Methylsynephrine is a chemical compound that is found in the leaves of citrus plants. It has been used for many years as a supplement to help with weight loss and other health benefits. Reference: methylsynephrine side effects.
Related Tags
pre workout with synephrine
synephrine hcl side effects
how much synephrine to take
synephrine pills
neo synephrine side effects