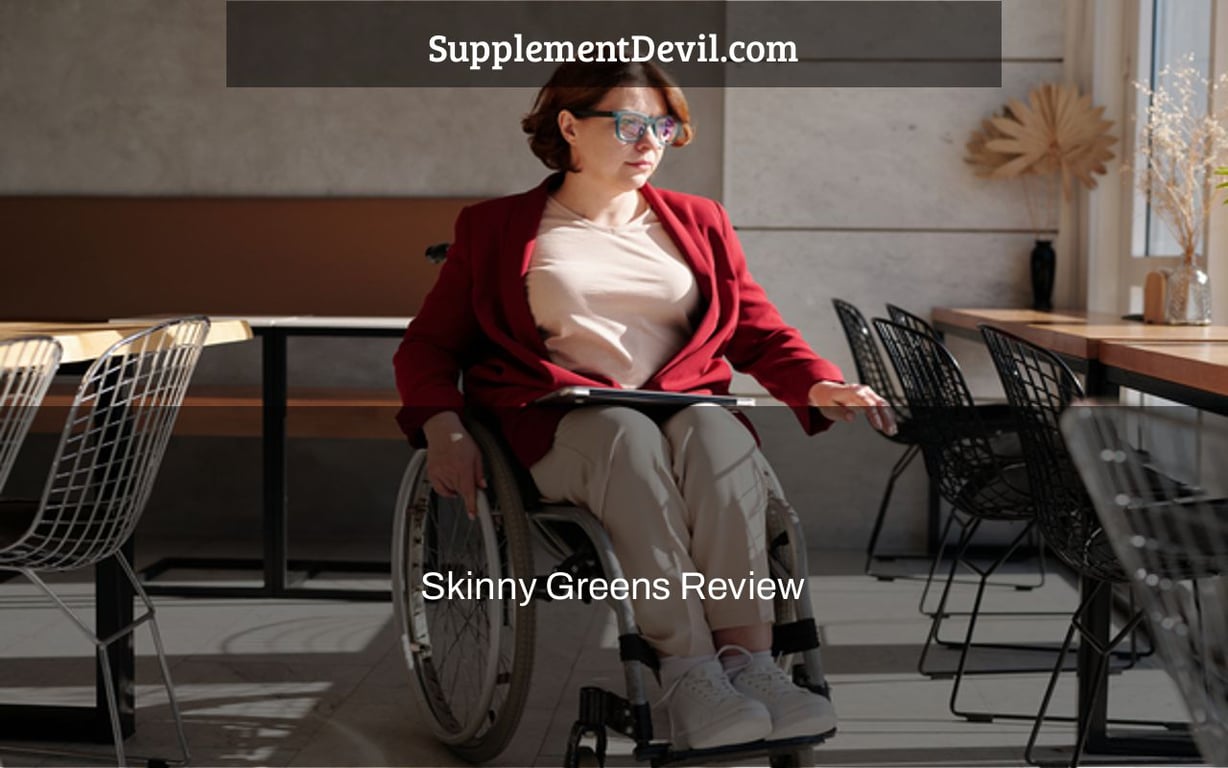 The healthy choice, no matter what you eat. These simple greens will help you get the nutrients your body needs to start living up to its fullest potential and support a good metabolism.
Skinny Greens is a supplement that promises to help you lose weight and have more energy. With this product, you also get a 30 day money back guarantee.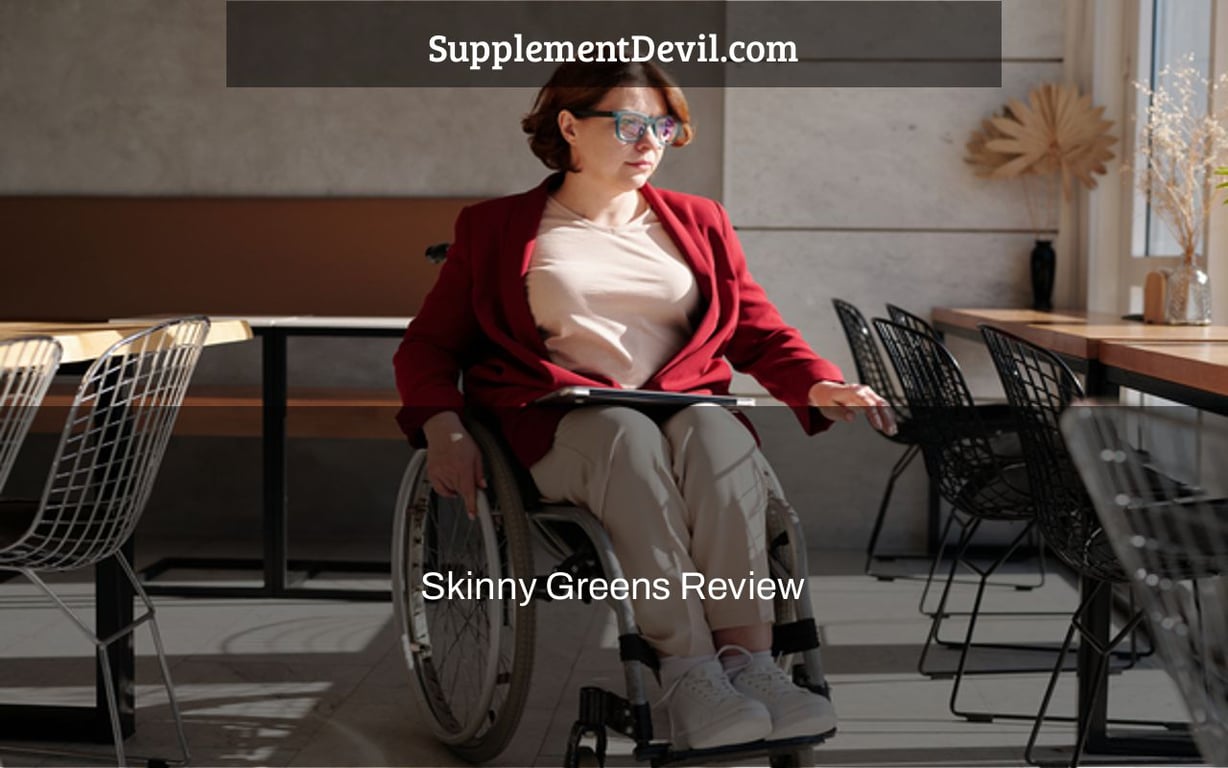 Skinny Greens is a green juice superfood powder that aims to help you consume your daily vegetables in the easiest, most efficient way possible. It is made by SkinnyFit, the company that also produces SkinnyFit Detox Tea and SkinnyFit Super Youth. Skinny Greens is juicing made simple; with 34 essential superfoods, immune-boosting properties, & pre and probiotics, you'll get all of the daily nutrients your body needs.
In this Skinny Greens review, we'll learn more about this green juice superfood supplement.
Skinny Greens: What We Like About Them
Weight-Loss Supplements
Skinny Greens is a supplement that provides you with all of your daily nutrients in only one serving. We all know that vegetables are an important part of a healthy diet, yet eating them may be a hassle for some of us. Skinny Greens strives to make eating vegetables a breeze and keep you on track to reach your weight-loss objectives. Skinny Greens provides you with all of the veggies you need without the fuss with only one scoop each day.
Bloating is reduced.
Vegetables not only help us lose weight, but they also help us get rid of that bloated feeling we get after a big dinner or a night out on the town. Skinny Greens is a blend of over 34 superfoods that have been shown to help decrease bloating and promote a healthy lifestyle.
Boosts Immunity & Energy
Skinny Greens may enhance your immunity and offer you more energy to keep you active and motivated throughout the day, thanks to a vast variety of noteworthy superfoods. You can make time for your objectives and feel fantastic while doing so if you have more energy.
Ingredients in Skinny Greens
Skinny Greens' recipe is made up of 34 slimming superfoods. Because the list is very large (34 components), we'll concentrate on the most important ones.
Spirulina Spirulina Spirulina Spirulin
Spirulina is a potent antioxidant that is high in iron and vitamins B1, 2, and 3, all of which help to reduce inflammation and total cholesterol levels.
Chlorella Powder, Organic 
Chlorella detoxifies the body of dangerous heavy metals in a natural way. It includes beneficial omega 3 fatty acids that support kidney and heart function.
Matcha Leaves, Organic
L-theanine, an amino acid found in matcha, has the unusual ability to pass the blood-brain barrier. This enables it to offer energy to the body rapidly, improve mood, and raise metabolism without causing a crash.
This is our top superfood supplement after reviewing hundreds of popular supplements. To learn more, go here.
Powdered spinach leaves
Protein, iron, folic acid, and calcium are all important nutrients for skin, hair, and bone health.
Extract of Turmeric Root
Turmeric is an ancient root vegetable with potent antioxidant and anti-inflammatory qualities that may help you reclaim your health.
Powdered Ashwagandha Root
Ashwagandha is a herb used in the Indian Ayurvedic System of Medicine that has been shown to reduce stress and anxiety, as well as inflammation throughout the body and cortisol levels.
Powdered Rhodiola Root
Rhodiola root is a natural adaptogen that helps to regulate your mood. It also aids the body's "adaptation" to physical, emotional, and psychological stimuli.
Extract of Green Tea Leaf
Green tea is a fantastic source of long-lasting energy that also assists in fat loss through exercise to help you attain your weight-reduction objectives.
Apple Cider Vinegar is a vinegar made from apples.
Apple Cider Vinegar is a vinegar made from apples. increases the body's fat loss abilities by up to 68%, while flushing out harmful toxins so that your body can reach its full weight-loss potential.
Additional Ingredients
Skinny Greens has a variety of nutrients that support metabolic and intestinal health (similar to Bio-X4). Here's the whole list:
Lemon Juice Powder, Organic Wheat Grass Powder, Alfalfa Powder (aerial parts), Organic Moringa Leaf Powder, Artichoke Extract, Acacia Fiber, Bromelain, Amylase, Lactase, Cellulase, Protease, Lipase, Bifidobacterium lactis, B. breve, B. longum, Lactobacillus, acidophilus, L. casei, L. plantarum, L. paracasei, L. salivarius, L. rhamnosus, L. bulgaricus, Coconut Water Powder, American Ginseng Root Extract, & Glucomannan
Is it True That Skinny Greens Work?
If you're searching for a simple method to obtain your daily dosage of green superfoods, minimize bloat, and boost your energy levels, Skinny Greens is a good option. Skinny Greens may be mixed into smoothies or eaten alone. Skinny Greens are an excellent substitute for juicing and hours spent at the farmer's market.
The Truth About Skinny Greens
Skinny Greens claims to help you lose weight, decrease bloating, and boost your health and vitality. Skinny Greens' components have been shown to provide a variety of health advantages, including those listed above. Although Skinny Greens may aid weight reduction by supplying your daily vegetable portion, it should not be considered a weight-loss solution.
Who Should Eat Skinny Greens?
Skinny Greens are ideal for individuals searching for a simpler, faster method to get the advantages of juicing without the hassle. If you find it difficult to consume the appropriate amount of veggies or just dislike the taste of vegetables, this product might be your savior! This product may not be essential if you routinely eat veggies and superfoods, but it may still give advantages.
We explore the internet for the finest supplements offers. Do you want to save 25% on your Skinny Greens order? To grab this discount, just click the button below! PURCHASE THE DEAL
Is SkinnyFit Skinny Greens a healthy supplement?
The components in Skinny Greens have little to no negative effects since they are mostly chemical-free and found in nature. Some individuals may encounter negative effects if they are allergic to certain chemicals, but most people should be OK with this product.
Studies
Where Can I Find Skinny Greens?
Skinny Greens is $79.95 for a one-time purchase on their website. Skinny Greens is costly at $79.95 a bottle. The bottle includes 30 servings, equating to about $2.60 each scoop. While $2.60 is less than any health smoothie you'd get at a local store, it's still expensive when compared to comparable green powders. However, if you subscribe, you may save 25%, bringing the price down to $59.96.
Superfood Supplements That Work
The "skinnyfit skinny greens" is a supplement that has been proven to help with weight loss. It also contains an ingredient called garcinia cambogia, which has been shown to be effective in aiding weight loss.
Frequently Asked Questions
What are the benefits of skinny greens?
A: The benefits of skinny greens are that they contain lower calories, and also give an energy boost. They can be eaten as a snack with some water or mixed into your favorite smoothie.
How many times a day do you drink skinny greens?
A: Probably not enough to make it a routine.
Do super greens help you lose weight?
A: Yes. Super greens contain chlorophyll which is excellent for helping you lose weight as its a natural detoxifier and contains antioxidants, minerals and vitamins that will help your body fight disease and fatigue. Straight from the source!
Related Tags
skinny greens side effects
skinny greens powder
skinny greens before and after
skinny greens costco
skinny greens amazon