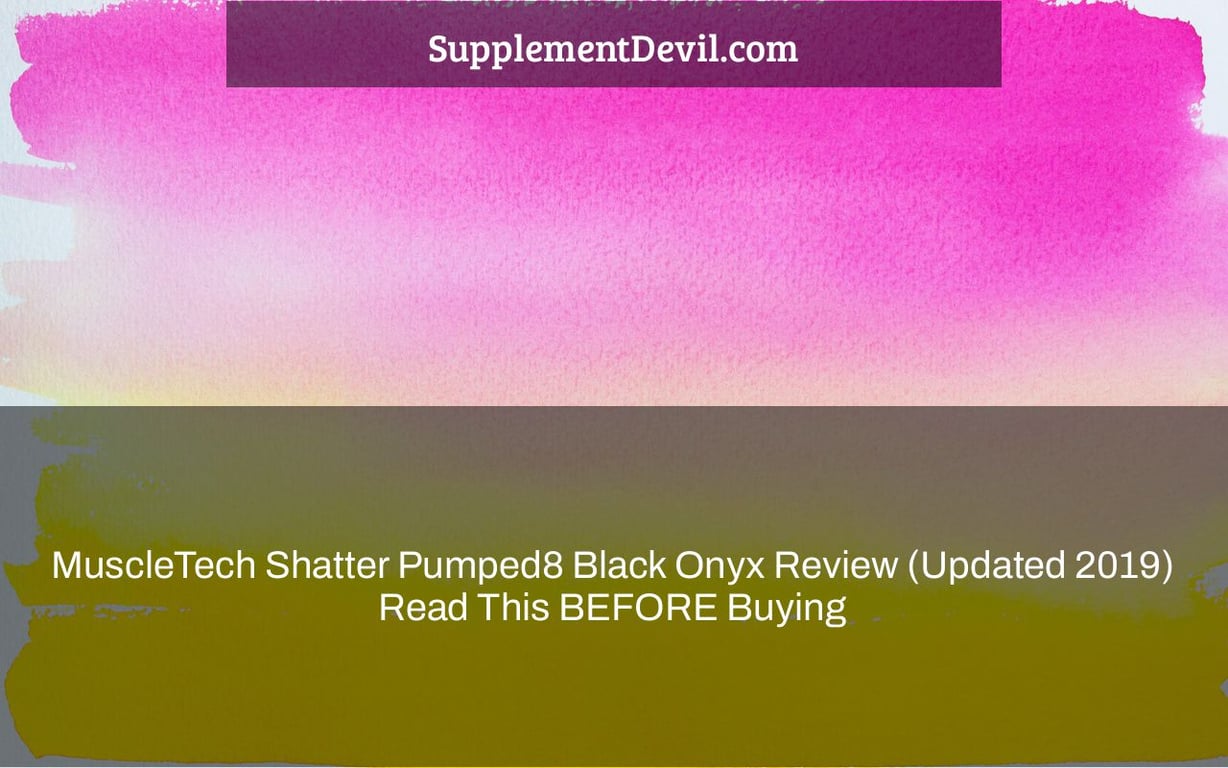 MuscleTech Shatter Pumped8 Black Onyx Review (Updated 2019) Read This BEFORE Buying
MuscleTech Shatter Pumped8 Black Onyx is Muscletech's newest supplement. This pre-workout review will be updated when new information becomes available.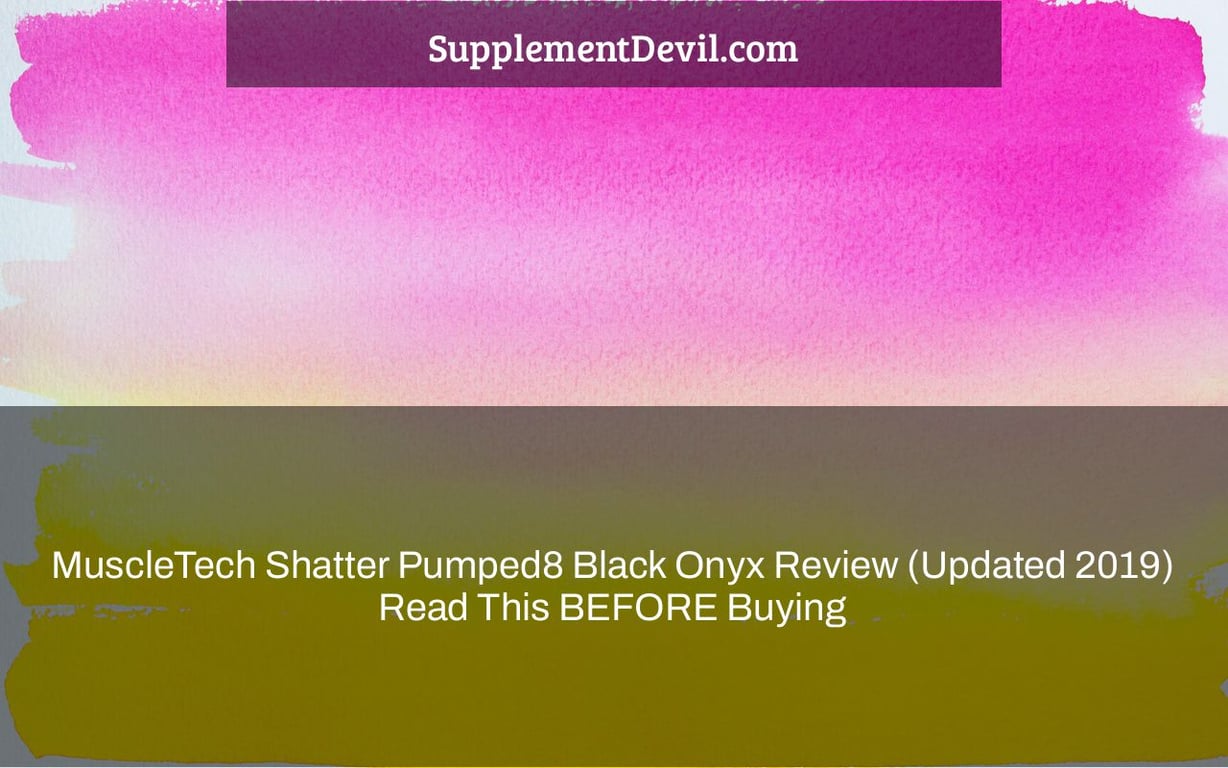 MuscleTech Shatter Pumped8 Black Onyx Overview
MuscleTech could have sat back, coasted, and received a salary if it had wanted to. They're one of the main names in the industry. MuscleTech was obliged to continue to develop as a result of the rush of smaller firms entering the industry with an emphasis on innovation.
MuscleTech's Shatter Pumped8 Black Onyx combines well-researched, proven pump ingredients for a good swell during your next lifting session. Are you going to receive an 8-hour pump? Probably not, but you'll get one during the lift, which will aid muscle recovery.
Test Results and Scores
MuscleTech Shatter Pumped8 Black Onyx was evaluated in five areas. We'll begin by looking at the component list. This section of the review looks at the various chemicals used in the pump supplement, their intended function, and how well each ingredient is dosed.
Then there's the question of efficiency. High-quality, tried-and-true components will be used in scientifically supported quantities in an effective pump product. This part is usually a continuation of the profile section. The more effective a pump supplement is, the better quality components employed at the right quantities.
We next go on to tasting the various tastes we've sampled. We assess each flavor individually before averaging the results to determine their overall taste rating. We had the opportunity to try the following flavors: Bubblegum grape.
The powder's mixability relates to how well it dissolves in 6-8 oz of water. The shaker bottle test is what we utilize. This is your standard Blender Bottle, complete with spiral chrome ball.
Finally, we discuss value. In terms of cost, value is a combination of profile, efficacy, taste, and mixability. Competitors and various variants of pump items on the market are another source of value.
Profile of Ingredients
(8/10)
Pump items are becoming more popular as a result of the true purpose for their existence. They aid muscle healing by increasing blood flow to the muscles and providing nutrient-rich blood to the area. MuscleTech's Shatter Pumped8 Black Onyx has an excellent formula in their pump product.
We begin with 4 grams of L-Citrulline. A dosage of 3-5g of pure L-Citrulline is recommended. We're in the middle, which is fantastic. This will aid in the improvement of blood flow to the muscle. VasoShock-XR, also known as Red Spinach Extract, is the next component, weighing in at 1g. This is an interesting component that we're seeing more of in pump goods. Red Spinach Extract has been shown in experiments to enhance both NO2 and NO3 levels in the body. These tests were carried out at 1g, the same as this product. Next, 200mg of Hawthorn Extract is used. This has been demonstrated to aid in the prevention of cardiovascular disease by improving blood flow. The best dose has yet to be determined. After that, 150mg VasoDrive-AP is taken. This reduces the capacity of blood vessels to contract, enabling blood to flow freely via wider blood arteries to reach its destination. This product has a lower amount than others on the market, but it is still a respectable dosage that may aid with blood flow. Finally, 100mg of Spectra NO Performance Blend is included. This little mix packs a punch. It will aid in the synthesis of NO in the body, resulting in increased blood flow.
In general, this is a strong profile. More VasoDrive-AP is something I'd want to see. I'd also want to see a supplement like GlycerPump introduced to assist keep the fluids in the muscle. When you combine the two, you've got yourself a pretty attractive, well-rounded profile.
Effectiveness
(7.5/10)
I'm going to be honest with you: you're not going to get an 8-hour pump every day. In reality, the label indicates you'll need to eat two servings to achieve that, and you'll also need enough carbohydrates, lean body mass, and other factors. Having said that, you do get a good pump from your lift. The pump's whole premise is that your muscles expand up with blood. It doesn't take many sets to build up a decent pump.
Is this pump product as successful as others? Sure. Some work better than others, and this one doesn't include nitrates (which we like) or Glycerol powder to keep the fluids in the muscle, but it still works.
Watch This Video-